Many Christians consider going into ministry at some point. Some may look into sharing their faith in an exotic country, while others may want to go to ministry school. The reality is, however, that many Christians will never go into missions work. They will start families, work normal jobs, and have a few hobbies to keep them busy.
It might not sound as glamorous as the ministry lifestyle, but ordinary life still offers a wide range of opportunities to serve Christ! The small actions you make every day to show of God's love will multiply and spread like wildfire if you let it. The simple prayer you say for the homeless man on the street, the 10 minutes you take to help an elderly woman to put groceries in her car, or the hospitality you offer to someone who doesn't know God all make a real difference in the world.
You can share your faith with others while still maintaining a high-level or respectability for strangers, it's only a matter of learning how. Here are just a few of the ways you can spread your faith daily.
Be Open About Your Faith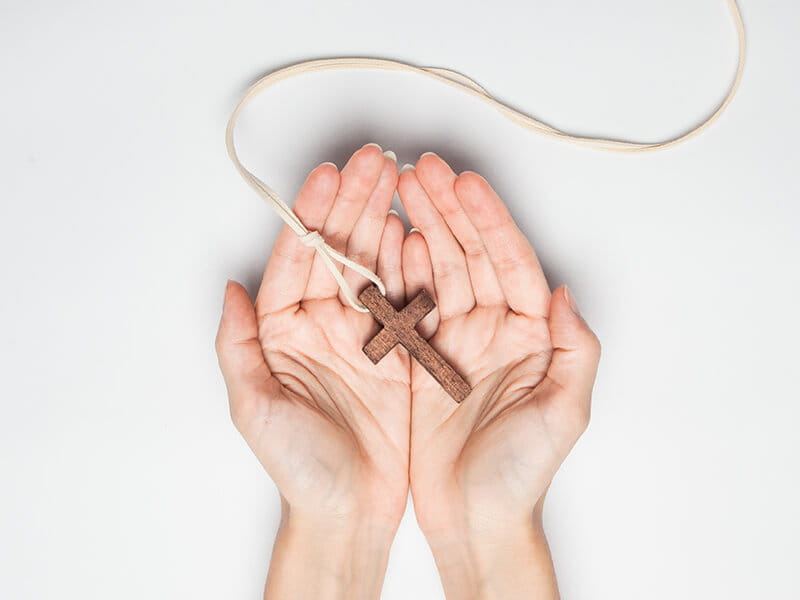 One thing many Christians do is down-play or hide their faith from others due to fear of being judged, offending a non-Christian, or feeling it's inappropriate. Nothing can be farther from the truth! God wants us to share our faith with others and be open to discussion. Look for opportunities to share your testimony with others. One of the most effective tools you have is your own Christian testimony, because it gives others a real life example of how God can work magic in a person's life. Don't be fearful of letting them know the relationship you have with God and how God can also be an influencer in their life.
Practice Hospitality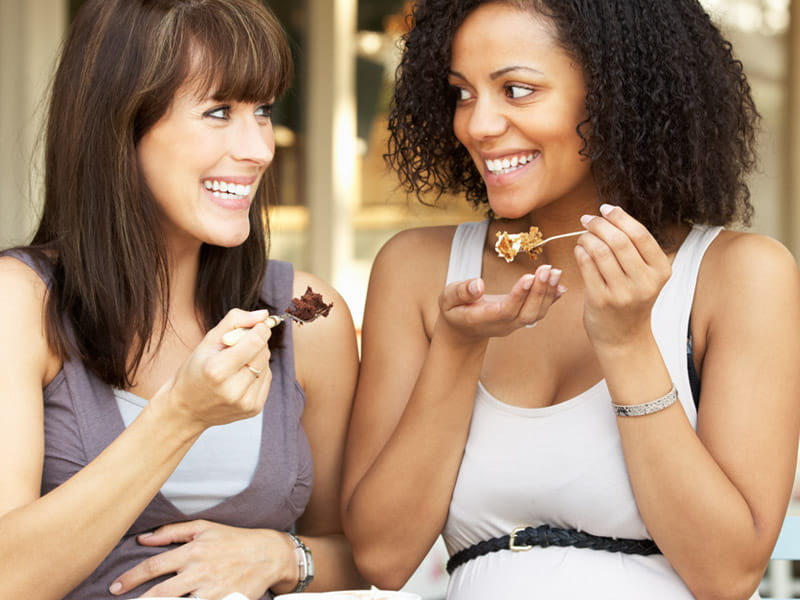 In Hebrews 13:2 it states "Do not forget to entertain strangers, for by so doing some people have entertained angels without even knowing it." Take a moment to think, when is the last time you offered your home to someone new? There's a reason why Jesus frequently chose to share meals with his followers. Hospitality creates trust between strangers and builds genuine and life-long relationships. If Christians want to share God's love with their neighbors, they simply have to invite them over. The gesture shows you have a desire to get to know the person, want them to feel comfortable coming to you, and that you have love to share.
Service and Charity
No matter how small, an act of kindness can never be meaningless. The most seemingly minor displays of love can change lives for the better! If you know someone sick, offer to bring them medicine and soup. If you have a new neighbor, offer to help carry their belongings and welcome them to the neighborhood. These moments may be brief, but they are deeply remembered. There are also large actions you can take. Talk with your boss about setting up a canned food drive at work, or join a mission trip at your local church. All of these things spread God's love near and far.
Create a Prayer Partnership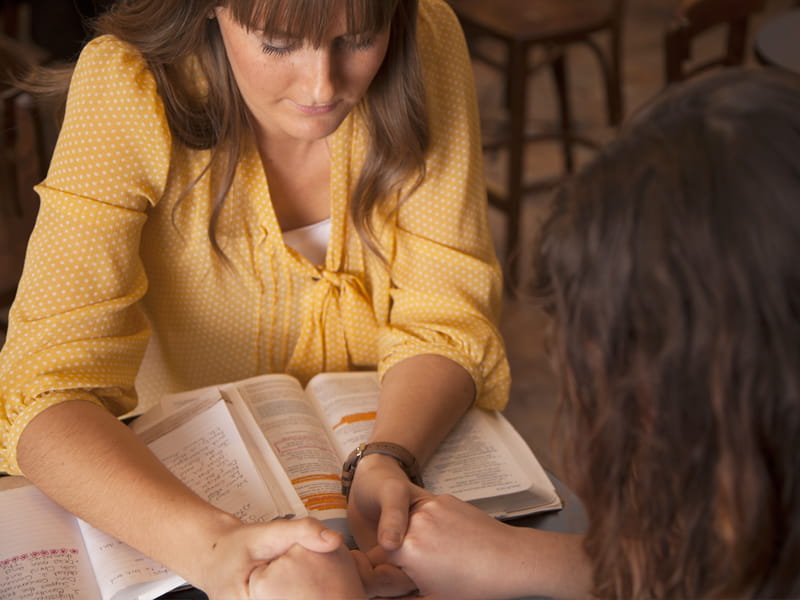 shutterstock.com
Having someone you can speak to daily about the Lord is a great way to stay current and focused on your faith. Find someone you trust and create a prayer partnership, where you hold each other accountable daily to pray, offer up kindness, or read a devotional. In order to live your life for God each and every day, it's important to continue to gain knowledge and seek out wisdom. Like a car needs gas or knives need sharpening, Christians need to stay educated and focused on their faith. This will allow you to be more authentic when spreading your faith to non-believers!
Bring People Together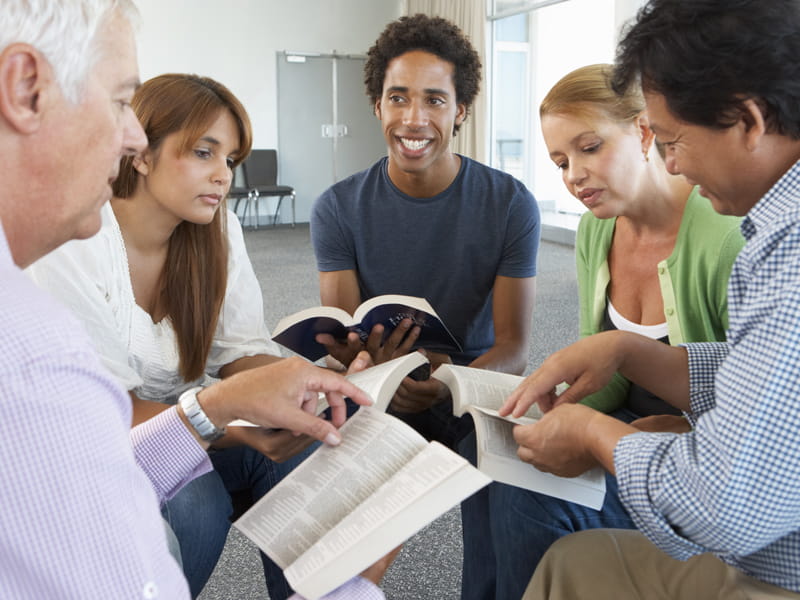 While it's nice to post a daily prayer on your social media account, try getting outside and sharing your faith with everyday people! Consider starting a lunch-time Bible study or prayer group at your office. Invite interested friends, family and strangers to social events with Christian friends, such as a faith-based movie. On Easter and Christmas, consider asking someone new to join you at church. These events will bring people from all walks of life together to discuss faith. While not everyone will stay or appreciate what God wants to say to them, it's a way to open the door for non-believers.
Listen to God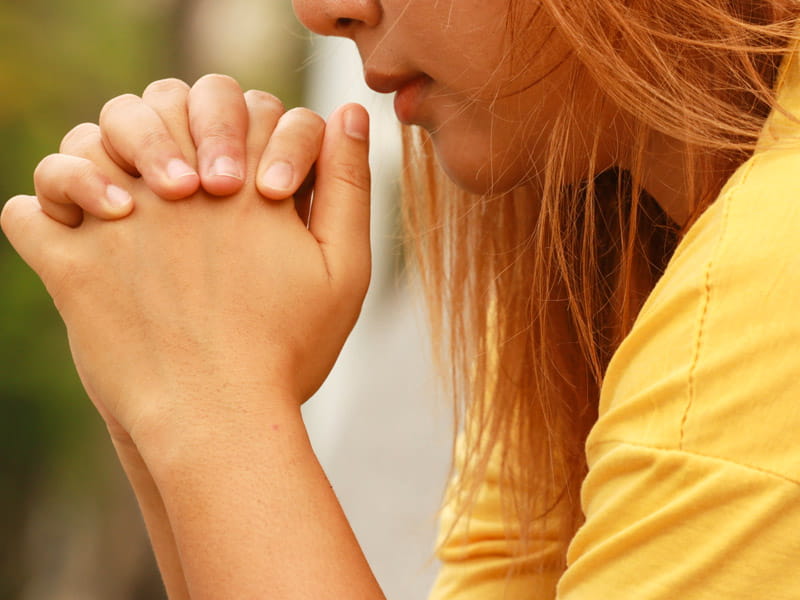 Be attentive to the Holy Spirit's leading. When you're unsure about how to share your faith, check in with God. He'll nudge you in the right direction and will give you the words to say. He will help you integrate faith into your daily life and make an impact on non-believers around you.